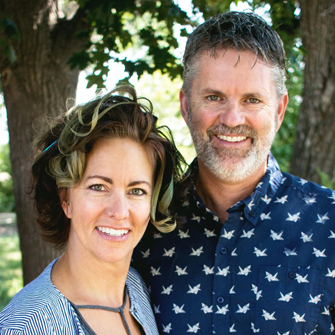 President of In Motion Ministries
Teacher and Productions Consultant
Seth and Saundra Dunn
Seth began serving God through missions at the age of 15 while experiencing a short-term mission trip as a team member. Being a part of sharing the love and grace of Jesus Christ with people in another country impacted his life deeply, setting the course for his career and calling: to provide others with this same opportunity. In the years that have followed, Seth has led 55 short-term mission teams to 24 different countries, giving hundreds of people the opportunity to serve the Lord by serving others. Seth aims to teach everyone on the teams that he leads to share the gospel, bring humanitarian aid, and invest their time, talents, energy, and hard work into the lives and ministries of full-time missionaries living abroad. He also is a visionary, encourager, teacher and example to the staff at In Motion Ministries. Seth is a graduate of Rhema Bible College, earned a B.A. degree from Impact International School of Ministry and is an ordained minister.
Saundra fills a vital role on staff at in motion ministries. She finds joy in meeting new people, working on a close relational level, counseling and teaching short-term missions team leaders and members in several areas of ministry. She brings great skill and creativity to the Productions Department, training those who will be changing lives as they serve God on the mission field to perform and minister with a high standard of quality. Saundra teaches many of the spiritual courses that are given at In Motion Training Sessions; she brings the grace, mercy, and love of Christ as she pours into people. Saundra is a graduate of Rhema Bible College and is a Certified Health Coach. She is an ordained minister.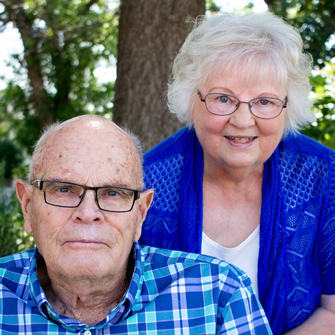 Founder of In Motion Ministries
Norma Dunn
Missions Consultant and Leadership Development
As well as being a full-time teacher, Norma spent years training youth teams and organizing and leading these teams on mission trips throughout the United States. In 1986 Norma officially founded what is now known as In Motion Ministries. The first team went to England, opening the door for the many teams since that have gone to more than 50 nations. In 1996 her son, Seth, became the CEO; but Norma remains an active staff member. She takes great joy in knowing that in addition to the fact that the Good News of God's love is being taken to the nations, each team member has their own life changed as well. Norma holds Bachelor Degrees in Music Education and Elementary Education and a Master of Music Education from the University of Northern Colorado. She is an ordained minister and a published author.
Norma's husband, Richard, has been her partner in making all of this work. He has served as a team leader and was one of the original members of the IMM Board of Trustees. His quiet background work and support have been an important part of the establishment and well being of IMM. Rich earned both B.S. and M.S. degrees in Agricultural Economics at Colorado State University. He is a U.S. Army veteran and an ordained minister.
Development Director
Cindy Lundy
Cindy has worked with In Motion Ministries since 2006. She got the "missions bug" while taking several members of her youth group on a short-term mission trip with In Motion to serve in Juarez, Mexico. This set her on a path to lead teams, design productions for teams, teach others to lead, work in the office as a trip planner and serve as director of Operations and Development. Cindy loves to develop opportunities that help people deepen their relationship with Jesus and move closer to the heart of God. Her passion to take this message of God's love to the world is like a fire reignited by fresh wind every day. Cindy and her husband Gary are the proud parents and grandparents to 7 amazing young adults, their spouses and 11 grandkids. Cindy formerly served as a Youth Pastor in Eaton, CO and was the Founder and Director of the dance company "Movin' for the Lord" in Greeley, CO. She has a BA from the University of Northern Colorado in Dance and Theatre Arts and is an ordained minister through In Motion Ministries.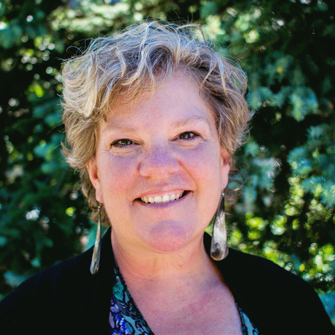 Short-term Missions Director
Vicki Brawner
Vicki is the Director of the Short-Term Missions Department, the Country Coordinator for the Trip Planning Department, as well as Co-Director and Founder of You Are Worthy Ministries. She has served as a missionary in Costa Rica, as a short-term mission trip leader in more than 30 countries, a youth leader for her church, is a singer/songwriter, an ordained minister, and published author. She is filled with compassion for those struggling to see themselves as Jesus sees them, and gently invites them into the journey of discovery and acceptance of their true identity in Christ. Her favorite place to be is on a mission trip, serving the team and the host, spreading God's love and light to everyone around.
Marketing Specialist and Administration
Kenzie Dunn-Morris
Kenzie joined IMM as a staff member in May 2018, but has been involved in short-term missions since childhood. At a very early age she recognized the significance of God's presence in everyone's life and has desired to help people grow in their relationship with Him ever since. This fuels her joy in teaching. She loves watching the Lord touch people time and time again as they experience His provision, grace, and miraculous character on mission trips. Kenzie is working towards her Bachelor's degree in Nutrition. She and her husband, Chris, spend as much time as they can in the Rocky Mountains. They love seeking adventure in the outdoors and hope to one day be "experienced backpackers."
Kenzie can help you get started with your very own mission experience. She has all the information you need to decide to create a trip with In Motion Ministries.
Contact Kenzie about Starting Your Mission Trip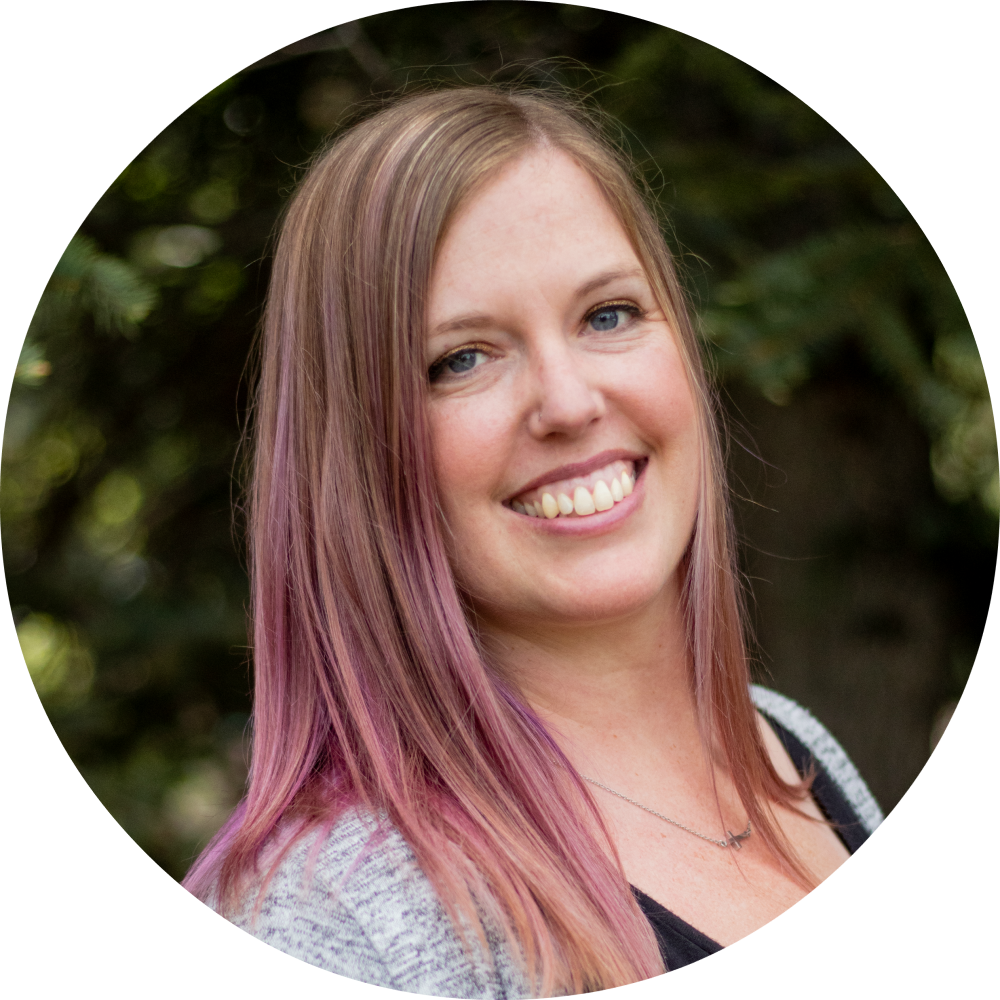 Team Coordinator
Laura Ward
Laura joined the staff of IMM in August 2018. She went on her first mission trip to Europe in 2011 and immediately fell in love with missions. The spiritual and personal growth people can experience on mission trips are beyond anything she ever dreamed, and she is excited for this new adventure into ministry. Laura graduated with her BA in Music and Psychology from Colorado Christian University and still has a strong interest and passion for both. She spends her free time performing as a musician and dancer throughout the Northern Colorado area, and she is thrilled to see how the Lord will bring together all her gifts and passions into the work IMM does.
Laura can help you get plugged into one of our open trips. Open trips are ones that are already created by a group that is accepting people outside of their group. This is a great opportunity to join in on a mission experience without finding a whole group yourself.
View Open Trips
Marketing Director
Christopher Morris
In short, Chris is a ministry-minded Christian, husband, and staff member at In Motion Ministries. Chris Joined the staff in May 2019 as Media Director. Before that, he had worked as an Associate Pastor in Central Kentucky and held credentials through the Assemblies of God. He is obtaining his BA in Organizational Leadership with a minor in Philosophy (ASU 2019) and will be done by the fall.
He is committed to increasing the ability of Christians to operate as Salt and Light in the World. This is an exciting addition to the IMM team as we all are committed to reaching people for the Gospel.
Talk with Me on Social