In Motion creates, plans, and leads short term mission trips for groups, all over the world. We exist to see hearts and lives transformed on the mission field and when you return home.
Have a group? Start your first step with a group mission trip.
Start the First Step - Create a 2020 Mission Trip
In Motion Ministries - Christian Short Term Mission Trips
In Motion has helped over 2,150 people fulfill their dream of taking short-term mission trips. Groups of all kinds have asked us to help them with creating mission trips that change the hearts and lives of their members. Are you and your group next? Where do you want to go?
In Motion is a leading provider of Christian Short Term Mision Trips and is based out of lovely Colorado. We have missionary hosts all over the world that we take our mission trip teams to. Every group goes to one of these established hosts and takes an In Motion Certified Leader with them to ensure that your mission trip is safe and successful.
Call In Motion Ministries at (970) 352-5640 or start the converstaion online.
Scheduling 2020 Mission Trips - Start Now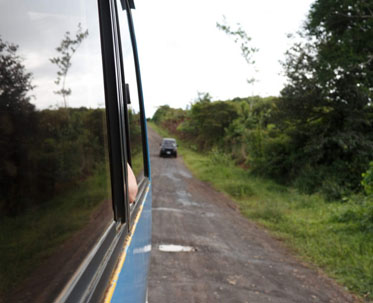 Individuals sent on STM trips
Explore our favorite short mission trip locations:
Passionate Leaders
In Motion sends our very own Certified Leaders around the world on every mission adventure we create. And this is open to mature and level-headed Christians!
If that is you join our leadership program! We have over 20 Certified Leaders that know how to lead in difficult situations out of love and not fear; a harder task than you'd think. Learn more about the leadership program and our leadership training events.

Specializing in Short Mission Trips for Groups
In Motion has a unique calling within the Christian short term missions world. We connect groups with hosts all over the world and send a Certified Leader on every short term mission trip. Find out what else sets In Motion apart and how you can join.
Fill out 2020 Mission Trip Questionnaire
I loved getting pushed out of my comfort zone this week by the leaders and seeing how they led, seeking only to magnify the Lord and not themselves. This trip has changed my life. I feel so much more equipped to live on mission in everyday life.

IMM Team Member

Jamaica Mission Trip 2018
The first night, God helped me connect with a little boy in my class. He also helped me settle my heart regarding what I have been going through with Him. So thankful for all that you guys did and do!

YRW Team Member

Montana Women's Trip - 2019
This trip exceeded my expectations! I didn't expect In Motion Leaders to care so much about our personal experience. They have the most amazing hearts and immediately connected with us. I didn't expect to be so welcomed everywhere we visited. I didn't expect to see so many miracles of healing. I didn't expect to walk away so blessed by this experience. I'm changed forever!

Shareen

Costa Rica Mission Trip 2018
I personally have loved being on this trip. It has been a very humbling experience for me. It has shown me how to love and how to move Christ like and I think that is exactly what I needed in my life.

Elizabeth

Colorado Mission Trip 2018
Stay Inspired with the In Motion Ministries Newsletter
Sign up below to stay up to date on all of our group / church short term mission trips, water project news, and other international projects. Also receive a monthly trips calendar, periodic encouragement, and a whole lot of inspiration for your heart toward missions!
Subscribe to Newsletter
We respect your privacy