Build a Mission Trip for Your Group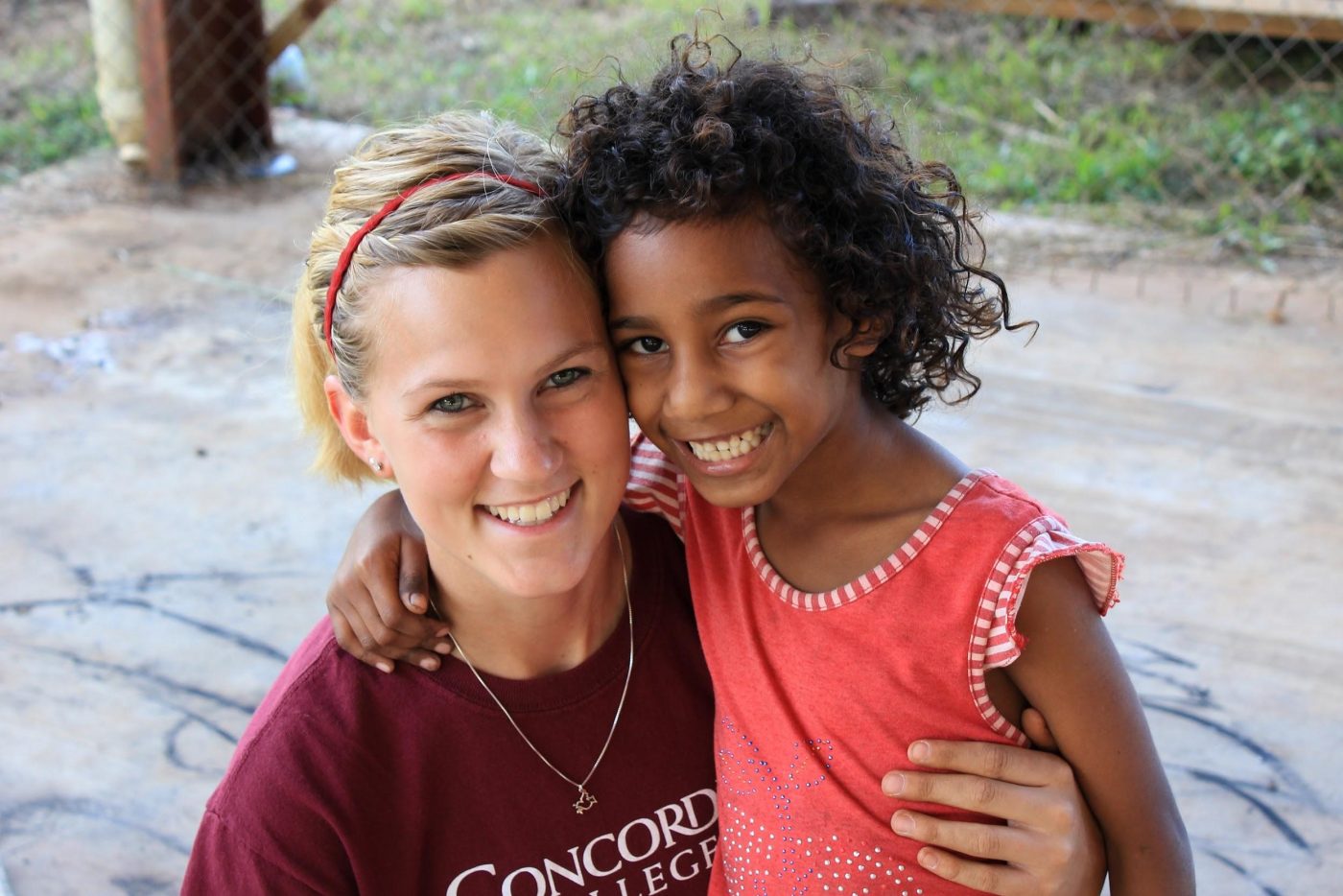 Custom Mission Trips
Hundreds of participants have had life-changing experiences while serving on an In Motion Mission trip. We know that each trip is as different as the individuals who make up each team. Every team member leaves their mission trip with different experiences, perspectives, and memories and takes home stories that matter more than we can really understand.
IMM mission trips are planned with the needs of local pastors, missions directors, Christian School Principles, youth groups and other ministries in mind as well as your group's gifts, abilities, and goals.
You know your group, your church, and your own heart. That is why we allow you to have a say in which Ministry Activities fit and that would be best suited for your group! On our Ministry Options page, you will find a variety of ministries to think about as you customize your mission trip. Each type of ministry has proven to leave a lasting impact on those whom you minister to.
Consider the options that fit your group well, and we will maximize their use on your mission adventure. Options range from everything between ministry trips to clean water projects.
Ministry Options
Ministry Options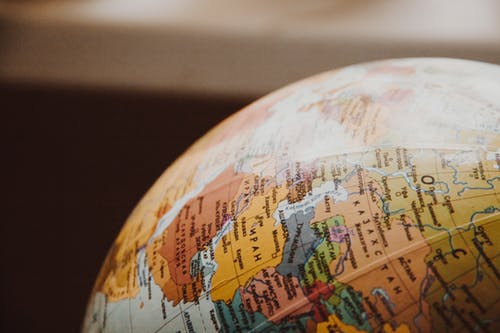 Mission Trip Locations and Countries
In Motion Ministries has been utterly blessed to work with a huge number of incredible hosts and in many different countries! Some countries we have only been to once or twice, and others we will send teams to several times a year.
To explore what these locations would be like and to help you decide which country would be the best fit for you and your group, please visit our country page next.
Mission Trip Countries
Mission Trip Countries
IMM mission trips are designed to provide you with what you need for a successful mission adventure. Our mission trip prices include most of what you will need for your trip. They do not include all your "wants", but they do cover your basic needs. Trip price is determined by several factors once the office has been in contact with you. Every variable changes this figure.
In Motion Training, or IMT as we like to call it, is a very important part of your overall mission trip experience. It is IMM's goal to provide you with all that you need to be an effective short-term missionary. We want you to have a lasting impact, and we want you to have fun. Without training, these two goals are greatly hampered. IMT is really all about giving YOU what you need for your missionary adventure.
Our Frequently Asked Questions page will answer many of your questions and provide you with what you need for your initial mission trip meeting. If you have other questions, email us promptly so that we can best help you in a timely manner.
Mission Trip FAQs
Mission Trip FAQs
If you are wondering what your trip could look like, contact us about a sample itinerary! This will be helpful in learning about our customizable options and envisioning your mission adventure with In Motion. Once we solidify basic details of your trip, we can start hammering out the actual activites within your trip. The final step is us sending you a proposal that you can then accept.
Request Custom Group Dates Now!
The first step is letting us know your group is ready to start the converstation. Fill out the below contact form with all the information that you think is relevant (including countries of choice, perferred dates, ministry preferences) that will also get the ball rolling. This is an exciting step and we are ready to hear from you!
Common to All IMM Mission Trips
Although every In Motion Missions Trip is uniquely designed for a specific team, there are a few elements that are common to all In Motion Ministries trips.
You can rest assured that every one of our leaders is continuously trained in best practices and well experienced with every part of the mission trip adventure. These consistent elements revolve around our certified leaders. Learn more about these details below.
We're Ready! Tell us about Your Group's Trip
Here is what every IMM Mission Trip Offers
The Start to Your Mission Trip - Training
All In Motion Ministries' mission trips begin with what we call IMT (In Motion Training). An IMT is normally 2 to 3 days in length, depending on the type of ministry you will be doing on your mission adventure. The training goes over programs that you will have in your 'toolbox', times for crafting testimonies, and bonding with other members that you will be sharing the next weeks with.
IMT takes place just before you depart to your country of destination.
The Goals for Mission Trip Training (IMT)
Bonding Time – Training will be focused on activities that will help your team, including your IMM leader, to bond together as a ministry team. Since you will be spending almost constant time with them it is always good to get past the mere surface introductions into real friendships.
Mission Training – Training will be focused on the types of ministry/work you will be doing, the culture you will be working in, language and other things unique to your trip.
This feature of In Motion trips is one of the most useful we have. Those who have gone on other mission trips than on an In Motion Mission Trip constantly give us feedback speaking to how much the IMT helped prepare them. For complex situations, there are options to do this training online via ZOOM or Skype.
The Training Overall
At IMT we provide: Ministry training (based on how your team will be ministering), team building exercises, times of prayer as a team, general Bible study classes geared at the work that you will be doing on your mission trip, culture training, practice working with an interpreter and a general trip briefing.
Your IMT will set the stage for an effective and productive mission adventure. We frequently have missionaries and pastors thank us for taking the time to prepare our teams for missionary work. You will be more effective as a missionary team by taking the time to prepare before you go.
Closing out the Mission Trip with a Debrief
Debriefing – Every IMM Mission Adventure ends with a day of debriefing. You have had an amazing time as God used you on the mission field. It is now time to go home, and IMM wants to help you integrate your experiences and impact into your daily life. It is easy to come home and be speechless for a few days and that may be part of your process. The debriefing helps you come to terms with what just happened to you and helps you translate it to the people in your normal routines.
In addition to having an emotional and spiritual debrief every IMM mission adventure includes some much earned R&R. The rigors of missionary work, the rich culture you are working in, and the great opportunities that most countries afford, all demand that you have some time to enjoy yourself. Every country in our world offers unique opportunities to relax. It may be a beach, or shopping, or a museum.
But rest assured, we will find some great opportunities that your team will enjoy.
Continuing On - After Your Mission Trip
Returning home, as a changed person, can be the most difficult part of your mission adventure. You are leaving team members that you have grown close to and that you have shared an experience that no one else will be able to understand. You are leaving new friends and a nation that has deeply touched your heart.
Debriefing will help you with this process. You will be given a lot of suggestions to help you assimilate your new life change into your established routines and relationships at home. In Motion Ministries will follow up in a couple of ways with you after you arrive home. Our hearts desire for you is that you will maintain your passion for missions throughout your life.
A very high percent of our team members return for repeat mission adventures with In Motion Missions. We hope to see you again!
View All Open Trips - Jump on One
View All Open Trips - Jump on One