Short-term Mission Trip to Montana
In Motion Ministries and You Are Worthy Ministries partnered together in the summer of 2017 to bring a women's retreat to the ladies of Morning Star Baptist Church in Lame Deer, Montana. The Native women of the Northern Cheyenne Tribe welcomed our team with open arms and open hearts. God moved with such impact on everyone's hearts that week, no one was untouched! Our team returned with amazing stories of breakthrough, healing, and stepping into the true identity that Jesus has so graciously given. The enthusiasm and communication with these new sisters continued through the year, and there was a great desire to "do it again!!"
In June of this year, (2018) another excited group of ladies (half the team returnees from the previous year) loaded their luggage, their bedrolls, and gifts in the van, and headed down the road to Lame Deer with great anticipation. How heartwarming it was to get out of the vehicles in the pouring rain as the glowing evening sun showed through the trees, to the welcoming hugs of our dear friends.
For some it was as if no time had passed; for others, this was their first taste of a short-term mission trip. We sprinted into the church through huge raindrops, eager to meet our hosts and begin the week for which we had spent so much time in prayer and preparation.
Once again, Holy Spirit showed up in a mighty way.
The Comforter touched those who were grieving;
His tangible love touched those who felt unworthy;
He ministered peace to those who live in chaos.
This Indian Reservation is wracked with the effects of drug and alcohol addiction, bringing immense grief from untimely tragic death, touching each person closely. One dear sister told us, "There is so much grief here. We never get over the death of a close loved one before another tragedy happens. It feels as if we will never get out from under it."
We felt the Lord bringing His message of community… journeying together, holding space for each other's pain and progress. We were all encouraged that it is possible to thrive in the midst of loss. It is because He is the 'Keeper of our hearts' that we can trust Him to hold us together, even in the storms that bring chaos or uncertainty.
He promises peace
…when we first put aside the worry that creeps up all too often,
…when we instead commit everything into His capable hands through prayer
…and we receive incredible power when we thank Him for what He has already done.
(Philippians 4: 6-7)
The act of prayer walking in the neighborhoods of Lame Deer, asking God to bless and protect each home and family and thanking Him for what He is doing to bring each one to Himself, was so very powerful. Our team joined together with some who live in these neighborhoods and sought God's grace and provision for each home – one by one. The Lord would speak to our hearts, inspiring us to pray specifically for the needs before us, often confirming it through the Scriptures. This was such a tangible, powerful way of bringing what is "on earth, as it is in heaven" to pass.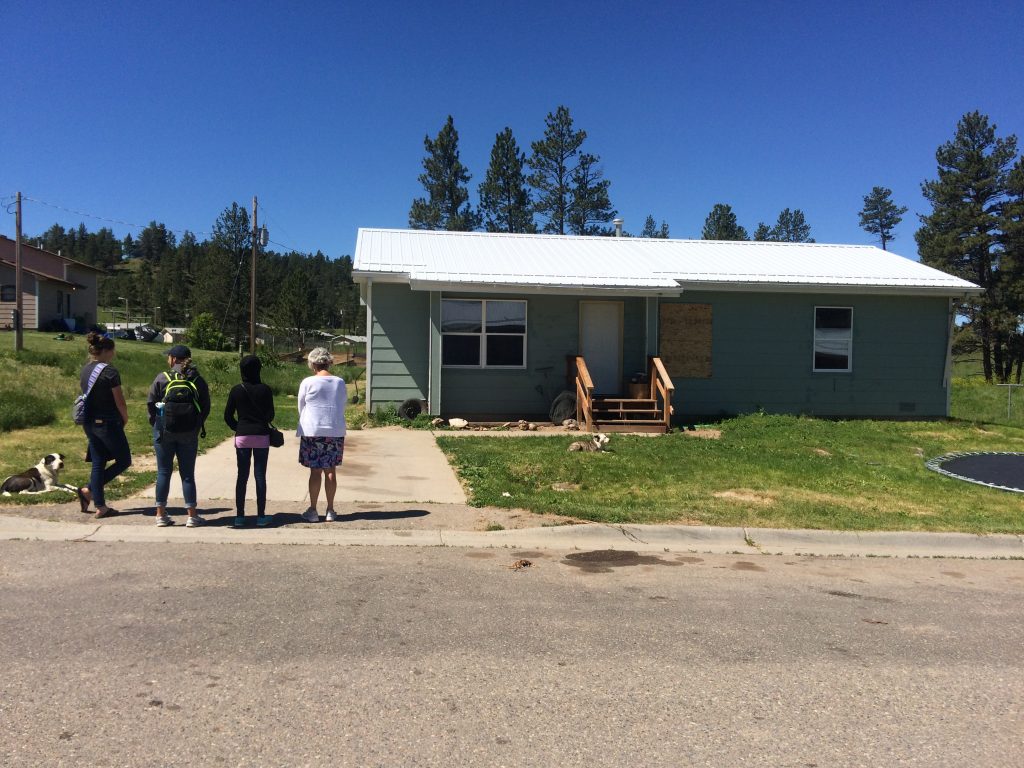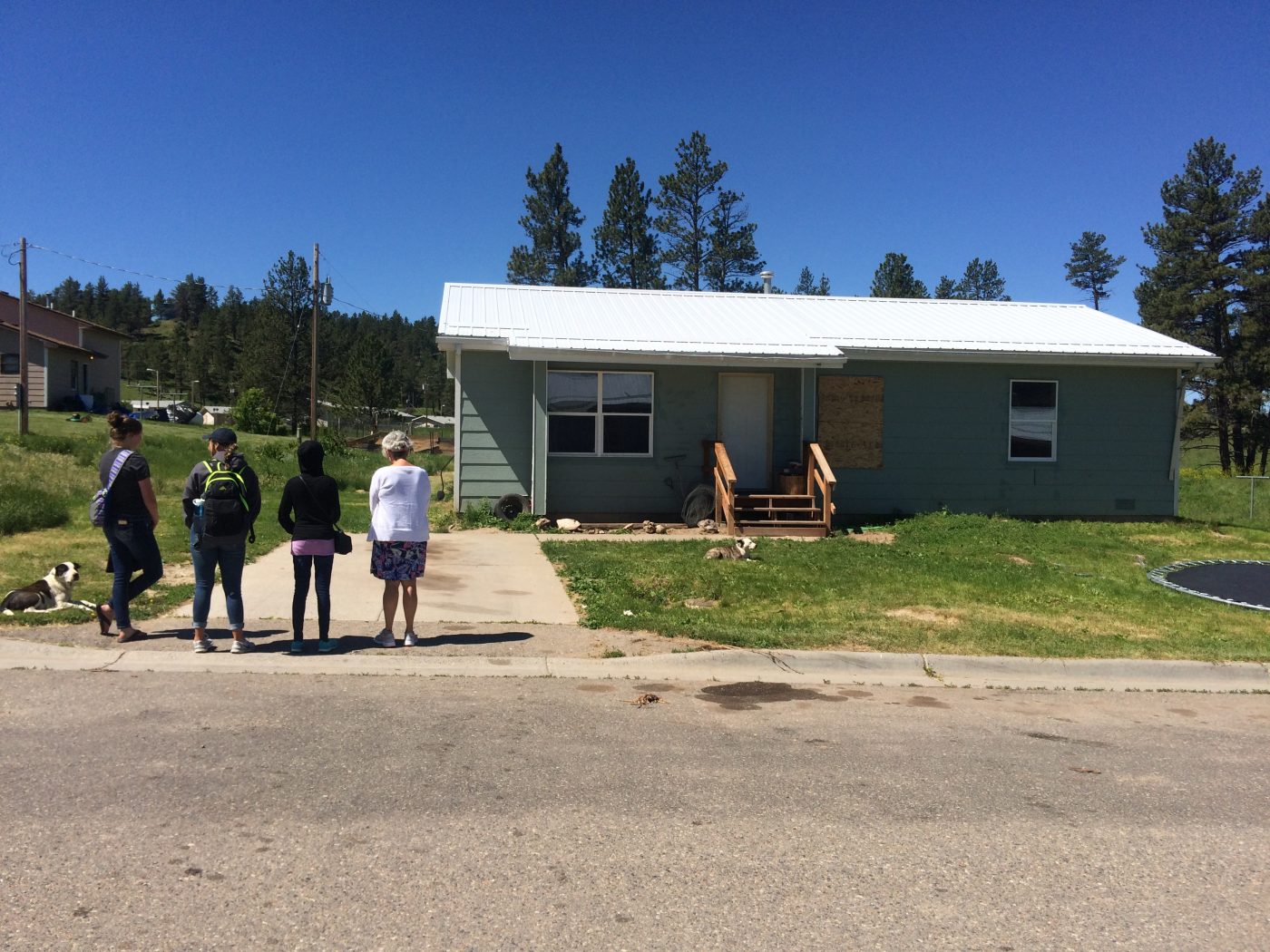 Too soon it was time to bid our goodbyes, load the vehicles and go back to our everyday lives… although we will never be the same. We were sent home after this mission trip with such gratitude, such love, and gave many promises to return again, as well as continue the journey together. There is such joy in walking together, lifting each other up to the Lover of our souls, and loving each other well.
Keep our dear brothers and sisters of the Northern Cheyenne Indian Reservation in your prayers as they face what can, at times, be overwhelming pain and darkness. Ask the Light of the World to shine on them, bringing hope for despair, joy for mourning, peace, and the ability to thrive in chaos. May they (and we) come to understand their value and worth given through the finished work of Jesus Christ.
Written by Vicki Brawner
Short-term Missions Director and Trip Leader
In Motion Ministries
Short Term Mission Trips