In April 2016 my wife, Esther, and I were in our last quarter of school at Charis Bible College. One of the requirements for graduation was to complete a short-term mission trip with our classmates. Enter In Motion Ministries. Through careful and detailed planning with our administration, my classmates and I were on our way to Costa Rica. This would be my first trip of this kind. It was the perfect opportunity to practice everything that we had been taught in school; trusting in the Lord (Proverbs 3:5), having compassion (Matthew 6:34), healing the sick (Mark 16:17-18), praying (1 Thessalonians 5:17) preaching and teaching the Gospel of Jesus Christ (Matthew 28:18-20). Amen! 
I had no idea that my future in ministry was being orchestrated by the Holy Spirit as a result of this trip. In October of 2016, I attended my first In Motion Leadership Training (IMLT) in Greeley, CO. This would be the door for training, education and worldwide opportunities to minister God's love. It became the triumphant arch to which I now had a path and a purpose to serve the nations. In fact, a couple of things happened at that training. One, I was assigned my very first mission trip to Jamaica as an In Motion Leader in Training and I found out that In Motion Ministries (IMM) is a strategic partner of Convoy of Hope (COH). This partnership is a match made in heaven.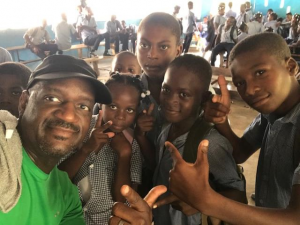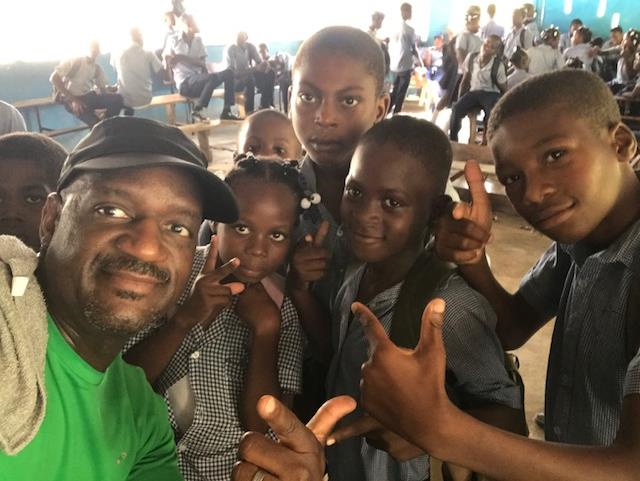 COH provides disaster response, directs nutritional programs and sustainability projects. Over the last 25 years, they have brought help and hope to 126 countries and counting. They send Field Teams (short term mission teams) to locations and tackle construction, agriculture, or other projects to help accomplish their goals.  
IMM supplies leaders for many of these Field Teams offering 30 years of experience to each mission's journey. Because of this joint partnership, I have been given the opportunity to lead teams to Haiti and Puerto Rico. 
Whether I and my team are laying hands on someone for healing or building a foundation for their new home; we are sharing the love of God and the smiles on the faces of those we help are priceless. We bring relief to the brokenhearted. Amen! 
James 2:26 states, Yea, a man may say, Thou hast faith, and I have works: shew me thy faith without thy works, and I will shew thee my faith by my works.  
Being a leader with In Motion Ministries has prepared me greatly to lead teams with Convoy of Hope; because I have learned to do it with love. I walk in love with each team member from the time I meet them, working together in the field, during our debrief time together and during those personal one on one conversations. I get to share the love of God with the team and those we have come to help.  
By doing this In Motion Ministries and Convoy of Hope have given me the opportunity to fulfill our Lord's Great Commission; 
Mark 16:15 – Go everywhere and announce the message of God's good news to everyone. 
I look forward to meeting you on the mission field soon